Marty, Sodium Nitrite is the thing that makes pork leg taste like ham without it you just get roast pork. In the US the use of nitirtes is limited to about 156 parts per million. Nitartes occur naturally in many vegatables including spinach at about 2000 parts per million. That said about a teaspoonful 5 grams of sodium nitrite will cancel your clock. But 5 grams at 156 parts per million would cure about 32 kilograms of meat. I think if you ate that much at one sitting it wouldn't be the nitrite that would do you in. This is what pork cured with nitrite looks like when smoked over hickory wood.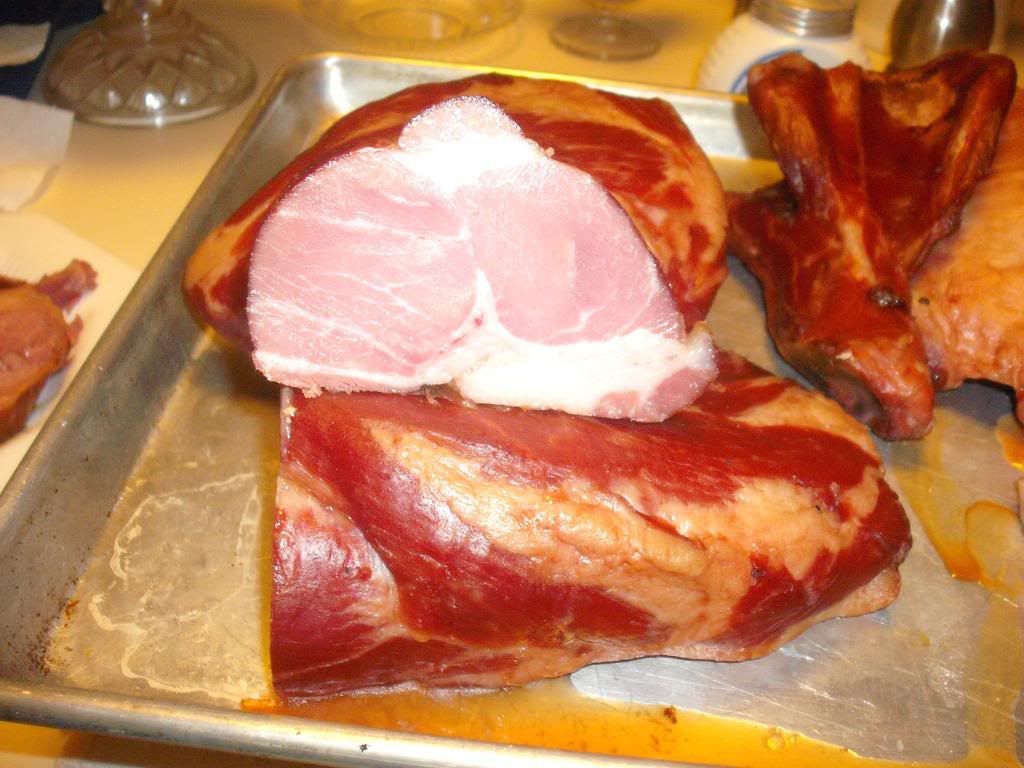 We all know what roast pork looks like.
You should be alarmed about botulisium because it doesn't read the statistics and doesn't forgive any mistakes.