I just pulled this chub from the cooler and I have to say it is pretty good.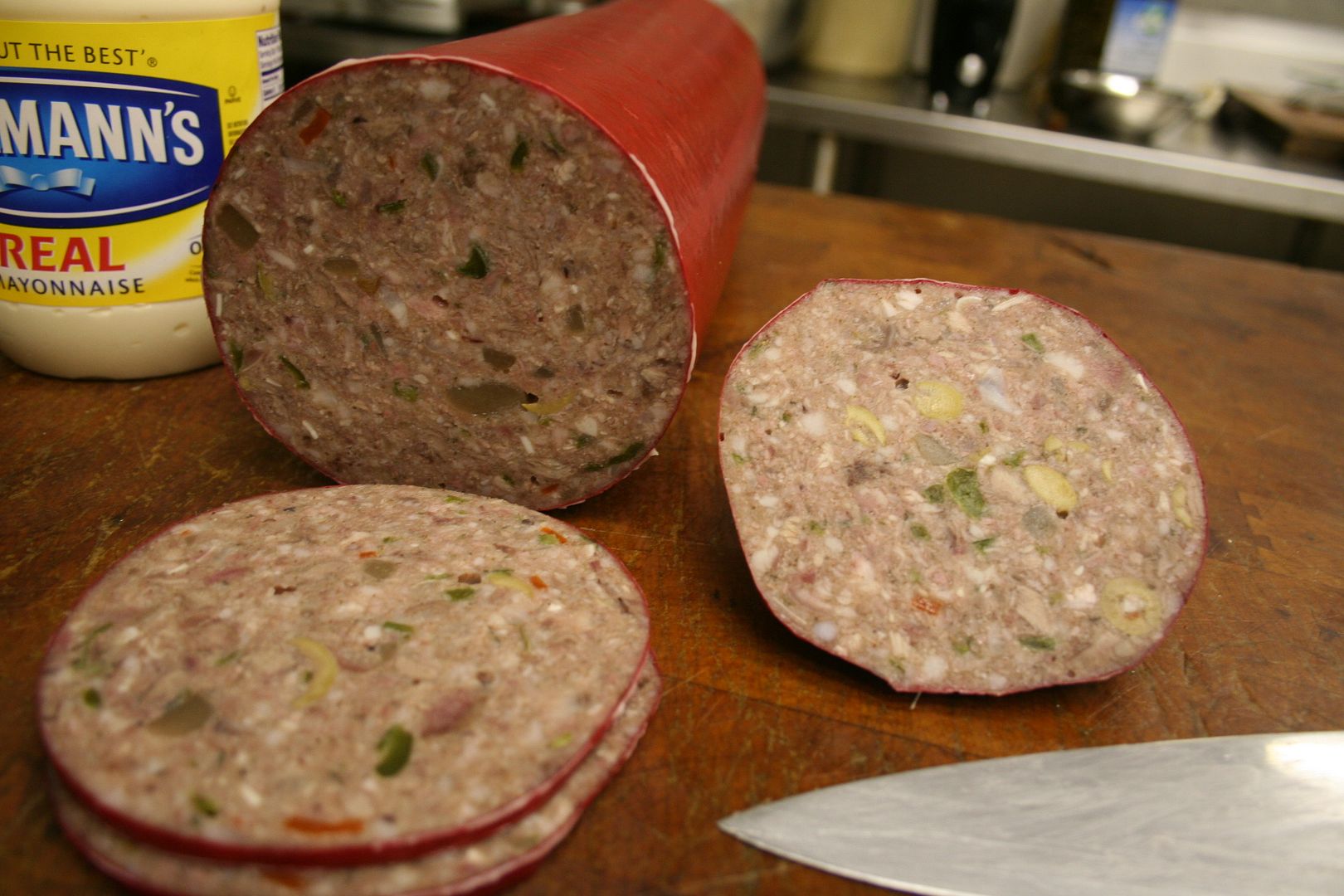 What I did, was boil a head down in salty water with the appropriate amount of cure 1 for about 2 hours till the meat pulled.
Pulled the meat from the skull. Skinned the tongue. Ended up with just under 10 lbs of meat.
Mixed it together.
To this I added
1 cup or so of chopped bell pepper
1 10 oz jar of green olives - drained
1 cup or so of sweet pickles I had diced up
1/2 cup of vinegar
6.5 TBS of canning salt
1 TBS of white pepper, oriental mustard, onion powder
3 TBS of sage
2 TBS ground cloves
2/3 cup of gelatin dissolved in 4 cups of the broth intentionally scooping from the top when possible
Mixed all this together with the meat.
Seperated the meat from the fat and ground the fat with a small plate and the meat with a larger plate. (edited)
Stuffed in a bolgna casing and chilled for a day. How something can taste so good and be so good for you is beyond me.
Flavor is really good. Each bite is interesting going from sweet pickle to the saltiness of the green olive. Its so good in fact I don't think souse does it justice and believe it should be called Hoghead Terrine.