One of meats prepared in my home is canned meat in glass jars. (I'm not using metal tin cans simply because do not have roller to close them). In Europe ( specifically in Poland ) it is one of basic method to preserve food. There are many recipes, different ways and a many, many different product on store shelf. Compare to products here in USA it is like nothing to choose from (Luncheon Meat or SPAM cans mostly visible). Many Europeans (Polish) preparing these jars in home. Juicy, pleasant, tasty meat prepared in right way can stay for months without refrigerator, freezer. Ready be eaten at any time, any way.
Many members here talking, making, preparing most of fermented meats, salamis, prosciutos, culatelos forgetting about our roots. About other ways to preserving food. Younger generation completely do not know what is canning. So i would like to show some of pictures of my jars. I do make them on almost regular - every 3-4 months.
Three different products. Pork meat in natural juice, grounded pork, grounded pork(70%) + grounded beef (30%)
Front row - 3 jars, 3 different minces inside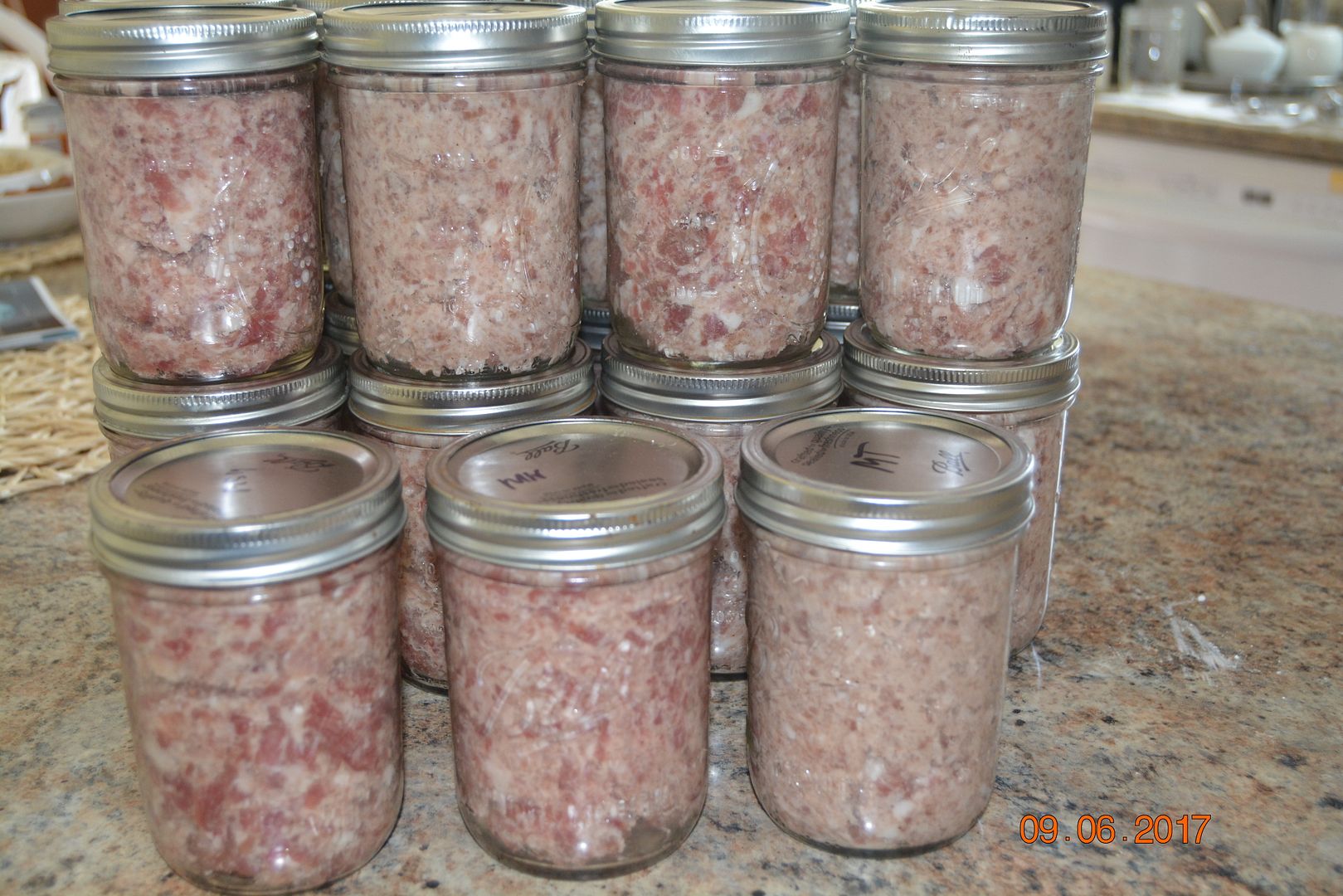 I'm using AA canner - 70 min in 120*C temp.
Ready jars
Inside block of meat - pork in natural juice (smaller pieces) and Mixed pork with beef (here is minimal amount of jelly because potato starch was used)