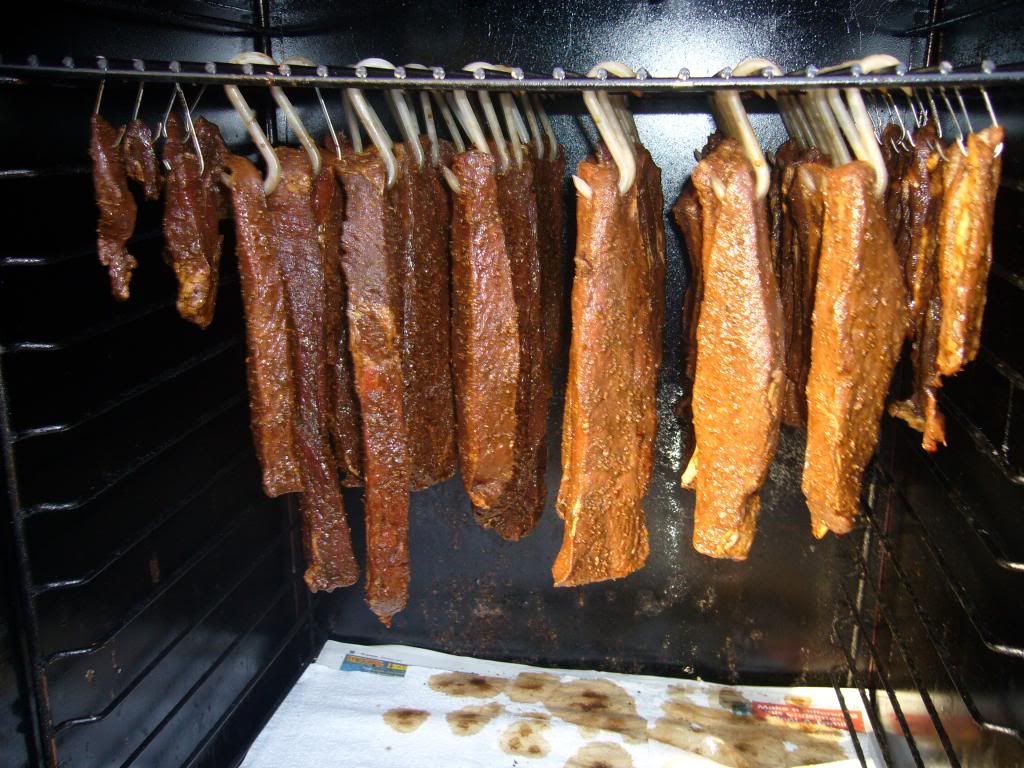 Hi Everone,
Just getting ready to smoke about 15 lbs of smoked biltong to supply the family, especially grandkids.
Just waiting for them to dry and than I will smoke them 3-4 hours a day over 3 days to my liking.
After that it will be a batch of IdaKraut's minced bacon blocks.
Regards,
Jan.