Have just placed a couple of items in the chamber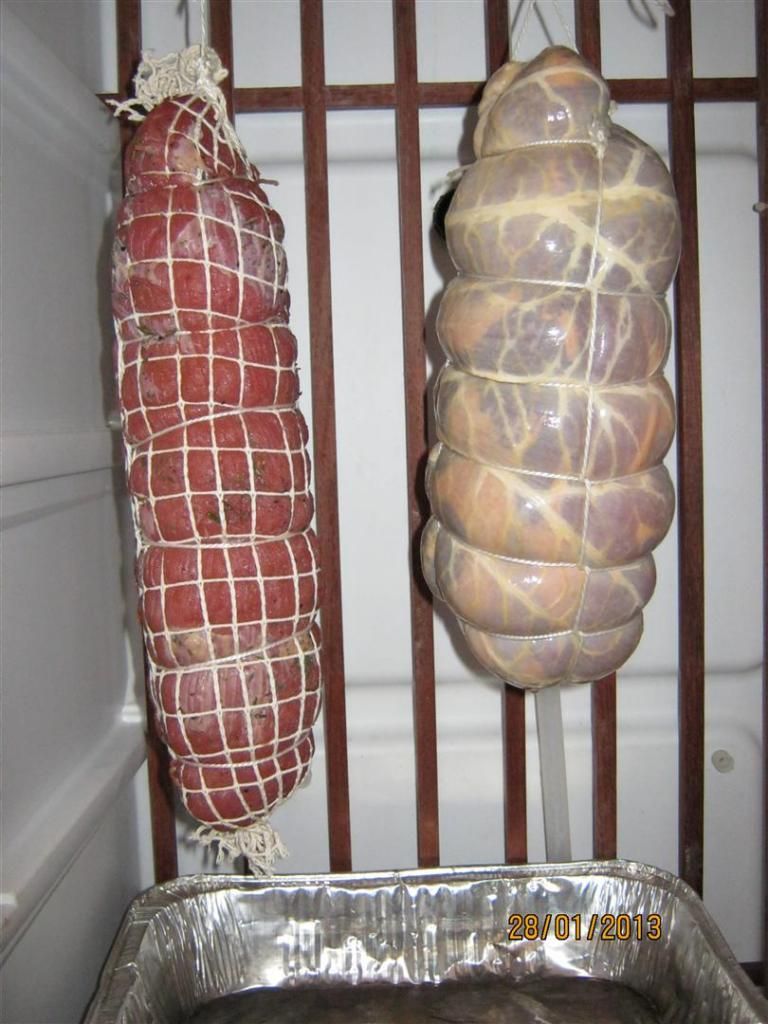 Bresaola on the left and Coppa on the right.
Bresaola is done with the Charcuterie recipe.
Coppa is a mix of what Jason Molinari does and Charcuterie.
It's a whole muscle in a Beef Bung. This was cured using the spicy mix from Charcuterie. Rinsed before putting into the bung and then tied as you can see. I thought about netting it but wanted the more traditional look.
I'm not sure if i should have rinsed it before placing into the bung but time will tell in the flavour i suppose.
Temp is set at 15C and humidity is averaging 70%.
I'll let you know how it goes.
Cheers
Steve