Today I boned a small chicken(3.5 pounds when finished) and stuffed it with a kilogram of sausage made from ground chicken leg meat. When Nancy has finished her therapies and is feeling up to a celebration it will be the center piece for a party.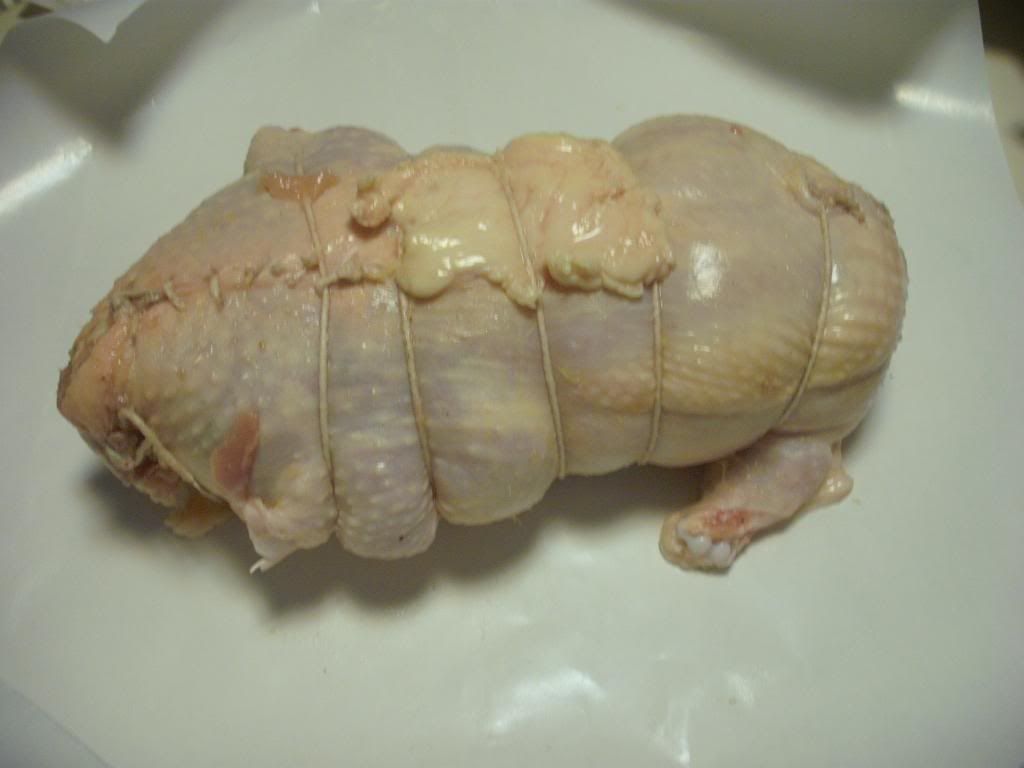 The spice blend is this.
Grind the meat through a ¼inch plate
Per kg
3 gm. marjoram
1.5gm. dry garlic
5gm.dry onion
2gm. black pepper
1gm.celery seed
12gm. salt
75gm./cc. water
Form the mince into a log in the flesh side of the carcass and wrap the meat and skin around the log. Sew/tie it into neatness.
It will keep in the freezer until such time as we thaw it and roast it over a hot smoky fire.