From Hungary, a much loved favourite "one plate dinner" is this potato based dish, using your own smoked sausage as one of the ingredients. The more flavour the sausage, the better the dish.
Ingredients;
Potatoes
smoked sausage
eggs
sour cream
salt
oil
breadcrumbs
Waxy potatoes are best - boil in their skin, potatoes to fill your roasting dish, or two/three potatoes per person. Hard boil the eggs - the perfect hard boiled egg is done this way - room temperature eggs are put into cold water, once water boils, turn off the heat and leave in water for 18 minutes, then run cold water over, peel and cool. Slice sausage.
Oil the dish, sides as well. Slice peeled potatoes and cover the base of the dish, slightly overlapping. Salt.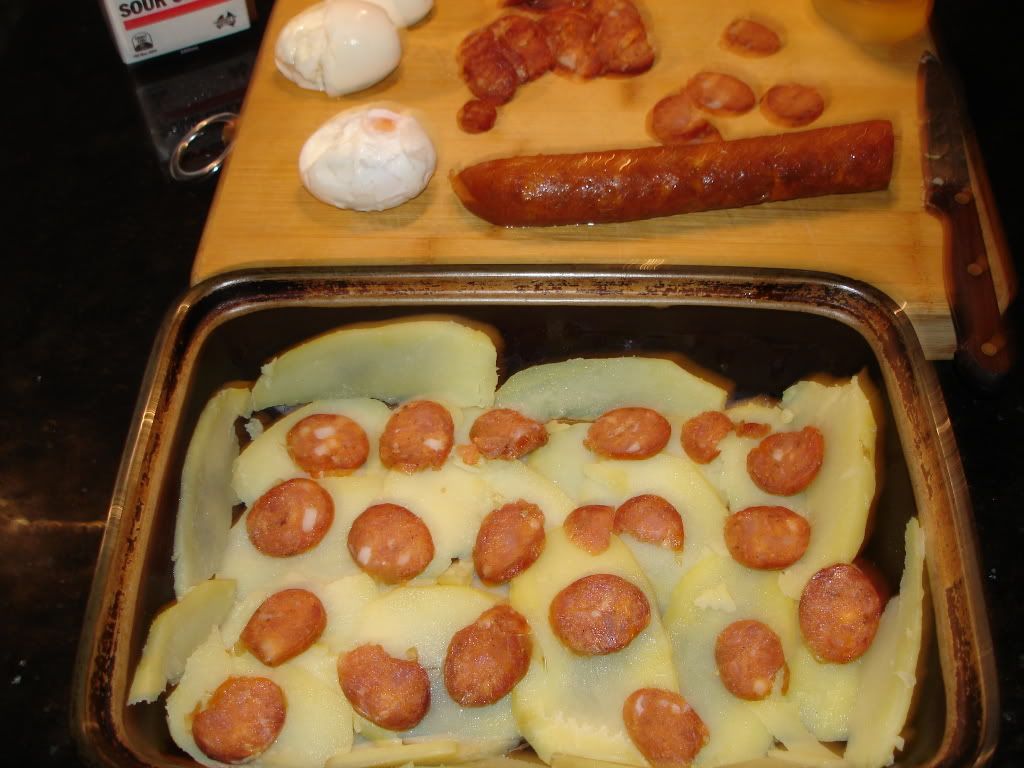 Sausage on top makes the next layer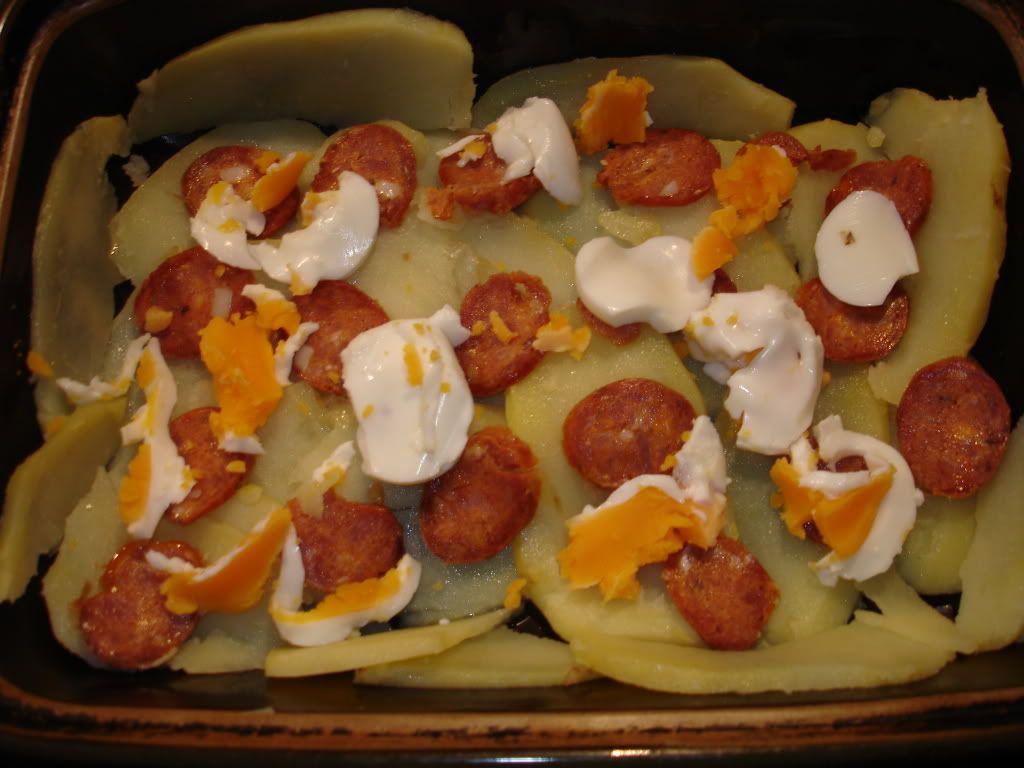 Then a layer of eggs,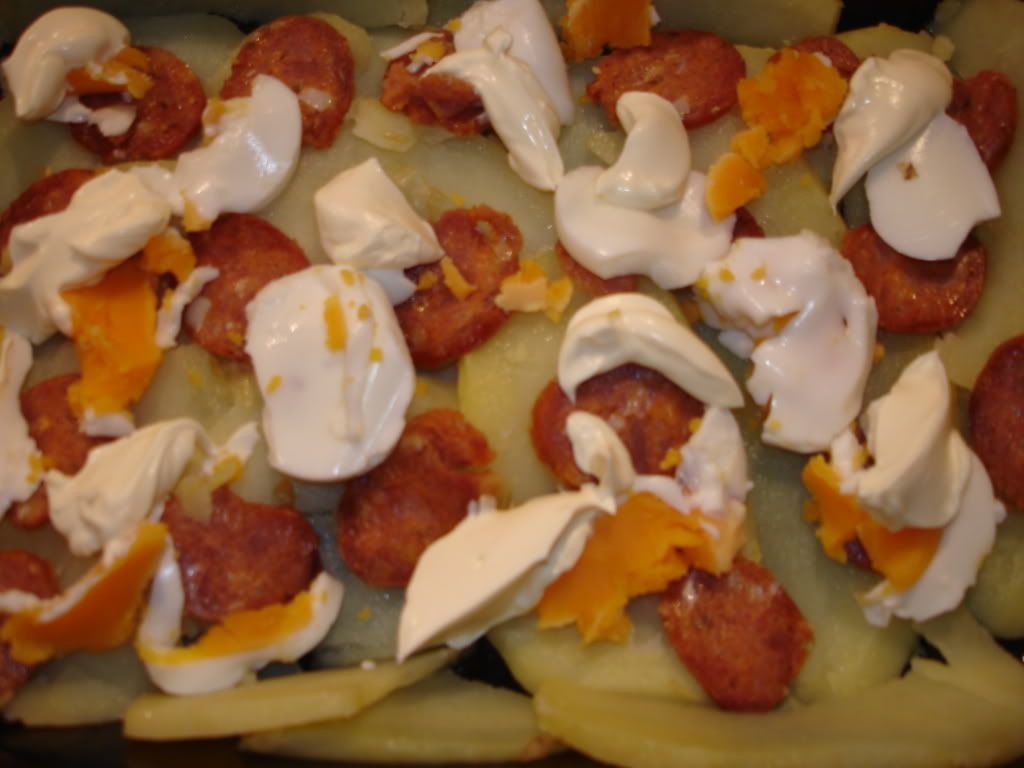 Dot with sour cream,
Continue with alternating layers, making the last a potato, and sprinkle breadcrumbs over, and drizzle some oil.
Into a preheated oven @ 180. If the oven has top and bottom elements, put the dish on the oven floor. We are after crunchy bottom and top layers.
Fifty minutes or so, the caramelised flavours have produced a tempting, flavoursome, simple dinner which is sure to be requested again, and a great showcase for your own sausage.
Buon appetit !
Thanks for looking !