Recently I picked up 18 beef tongues from a farmer who slaughters and sells the beef he produces. Paid 5 bucks each. Will be using the tongues for head cheeses, smoking them and preparing them this way. Picked a few chanterelles yesterday morning and married them with the tongue. I know that some of you are squeamish about eating tongue, but if you overcome your fears you will discover that is one of the most pleasant and tasty meats that you can savour.
Here is the way I prepared it.
Trim, scrub, scrape and wash tongue throughly. Place in cold salted water and soak in fridge overnight. Prepare vegetables for stock.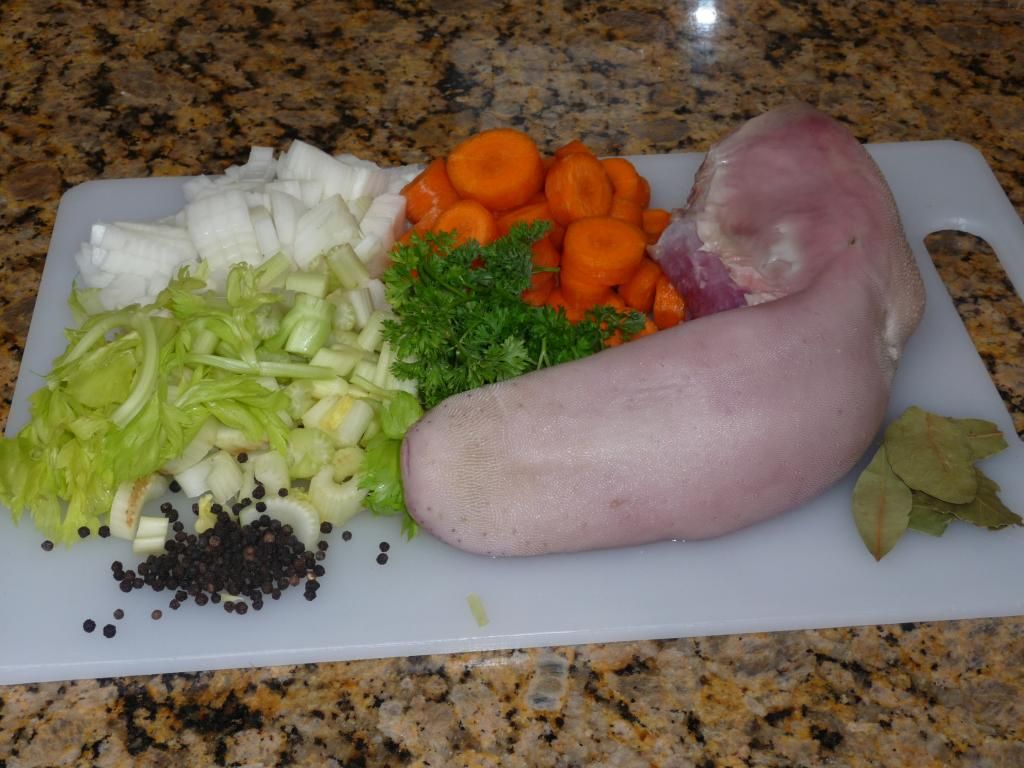 Boil tongue for 10 minutes. Discard water, wash tongue again.
Combine vegetables and tongue and simmer at a temp of 190 - 200 for 3 hours. If tongue is over 3lbs, go for 1 hour per pound.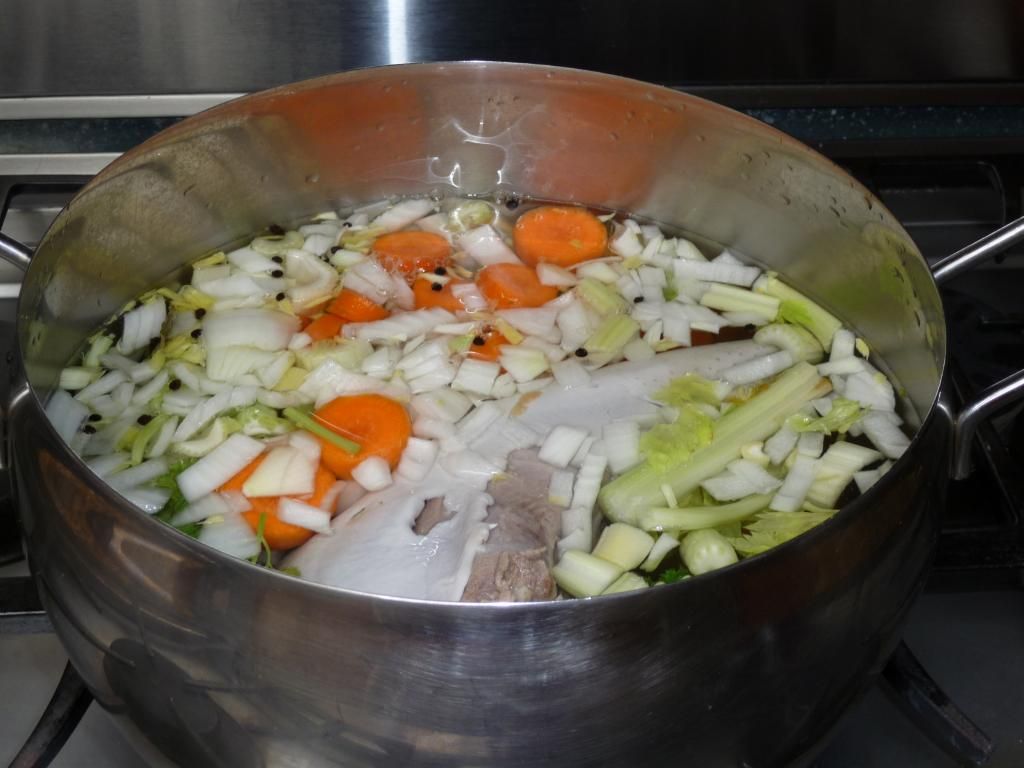 Saute the chanterelles in butter.
After the tongue has cooked, remove from pot and take of the skin as soon as it has cooled enough for handling. Do not allow it to cool completely or the skin will not come off easily! Strain the stock and pour it back into the pot, set on medium heat and reduce. Make a roux with butter and flour. I used potato starch since my wife cannot eat gluten. Add the reduced stock, season to taste and make the gravy. Slice the tounge into 1/4 inch portions add to the gravy, along with the mushrooms. Simmer the works for 15 minutes. Pour yourself a generous glass of plonk and serve with potatoes, noodles or rice.
Smacznego!