BB, ped - soon I will post some pics and comments about my smokehouse.
At this time I would like to show you how to prepare some special polish dish - zrazy wołowe zawijane - stuffed beef rolls. I'm using a piece of Beef round eye. I cut it in 3/8" to 1/2" slices.
Each slice is tenderized to around 1/8".
on this picture you see a stuffing pieces - slice of smoked bacon, piece of onion, piece of cucumber in brine, piece of marinated pepper. Little salt , grounded black pepper, and little brown mustard - as spices.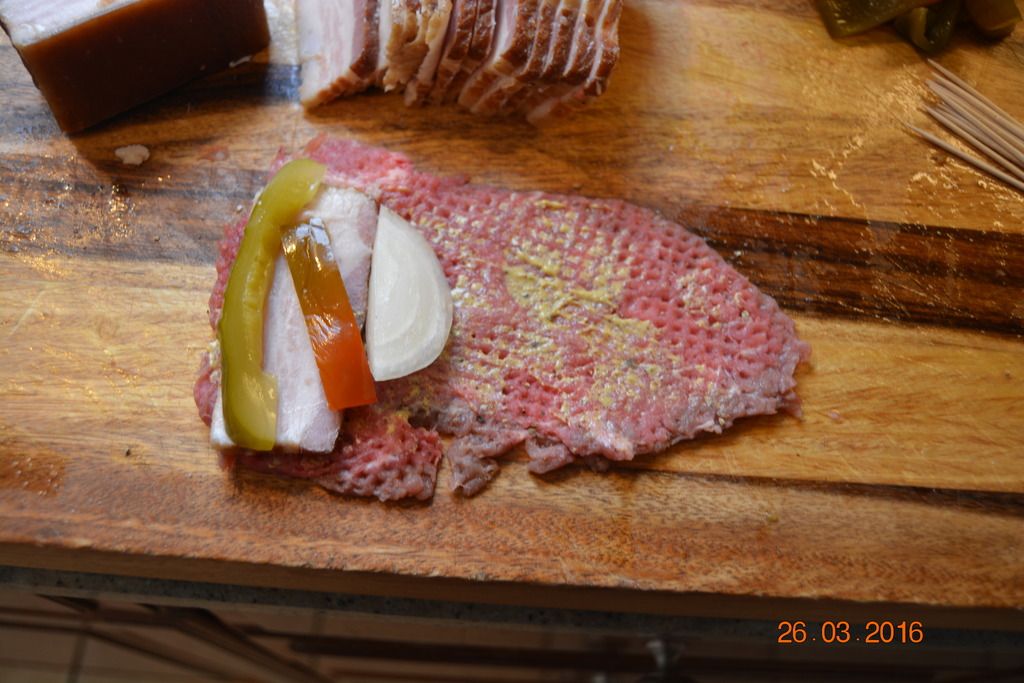 To keep meat and stuffing in rolls together - I'm using wooden toothpick.
Then I'm using wheat flavor to cover meat outside - purpose is to prepare base for sauce.
Covered meat I fry on frying pan to brown color.
When meat id done - I have moved it to pot with small amount of water, plus, carrot, celery, few mushrooms, salt, black pepper, few corns of allspice, piece of leeks,
I simmer it for around 1.5 hour. After that meat is ready, tasty, sauce has nice color and consistency. Can be served with - rice, mashed potato, macaroni or spaghetti. Or just with bread.