Didn't know where to post this but after StefanS's post about the stuffed beef rolls I thought I'd share a somewhat similar recipe we make here called a Fattie. There is no strict rules on how to make one other than you just take some sausage mince and make a sheet with it and roll up all sorts of things inside this then wrap with bacon, dust with a brown sugar based seasoning and smoke the meat. It is very good and as the name implies - very fattening.
Some of the ingredients. Raw egg, cheese and bacon was also added.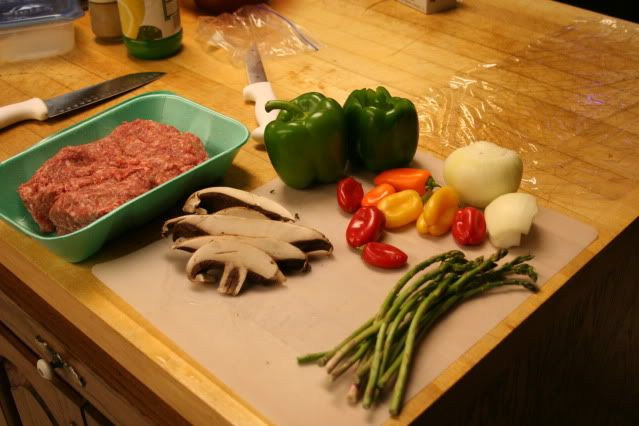 On cling wrap, roll out the sausage meat to form a rectangle. Lay ingredients on this then roll into a loaf.
Basket weave bacon around the roll then dust with a brown sugar based seasoning mix then hot smoke till done.
Once cooked slice and enjoy.