A the beginning of the current month I finally put together my curing chamber. Sourced the controls and other essentials in the summer but the only thing that was missing was the chamber itself. I was being kind of picky and let a few go as they appeared in the used appliances for sale ads. Finally I decided to get going and bought an old Kenmore all fridge for a hundred bucks. ($99.23 USD). Got it going, and then thought "why run it on empty?". So the experiment has begun. In the past three weeks it's been loaded with Salami Genoa (cross with Poli and Marianski), Soppressata (Marianski, Poli and others), Salami Finocchiona (Marianski), Bresaola (Marianski, Wright and Poli) and Lomo Embuchado (Marianski). I also have a coppa and schinkenspeck curing in the fridge and will need to make some room for it. Thanks to all you guys who experimented before me, all the stuff that CW shared on this site and the Project "A" thread. I picked up something valuable and meaningful from all of you. Marianski's yellow book has also been my bedtime reading for most of September.
Air-2 temperature and humidity controller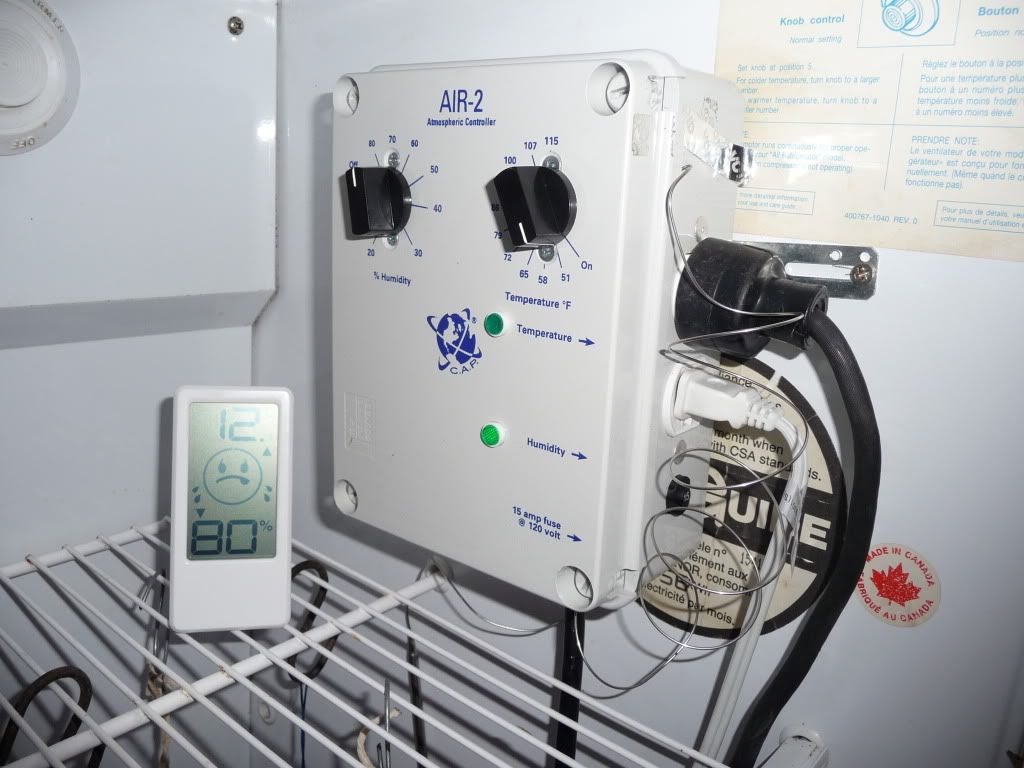 Basic cool mist humidifier and connectors. I drilled a hole in the side of the old girl.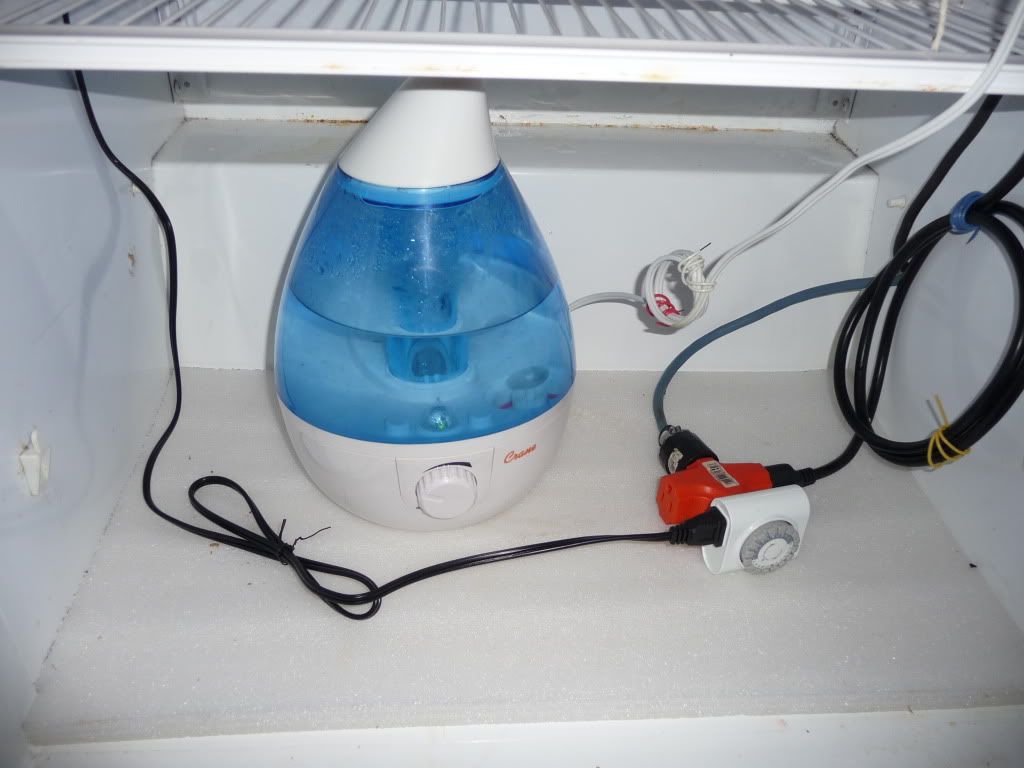 Small fan set on top shelf, runs on a timer for half hour then rests for one our. Rationale is to distribute the air in the chamber and a requirement for the dual controller to work properly.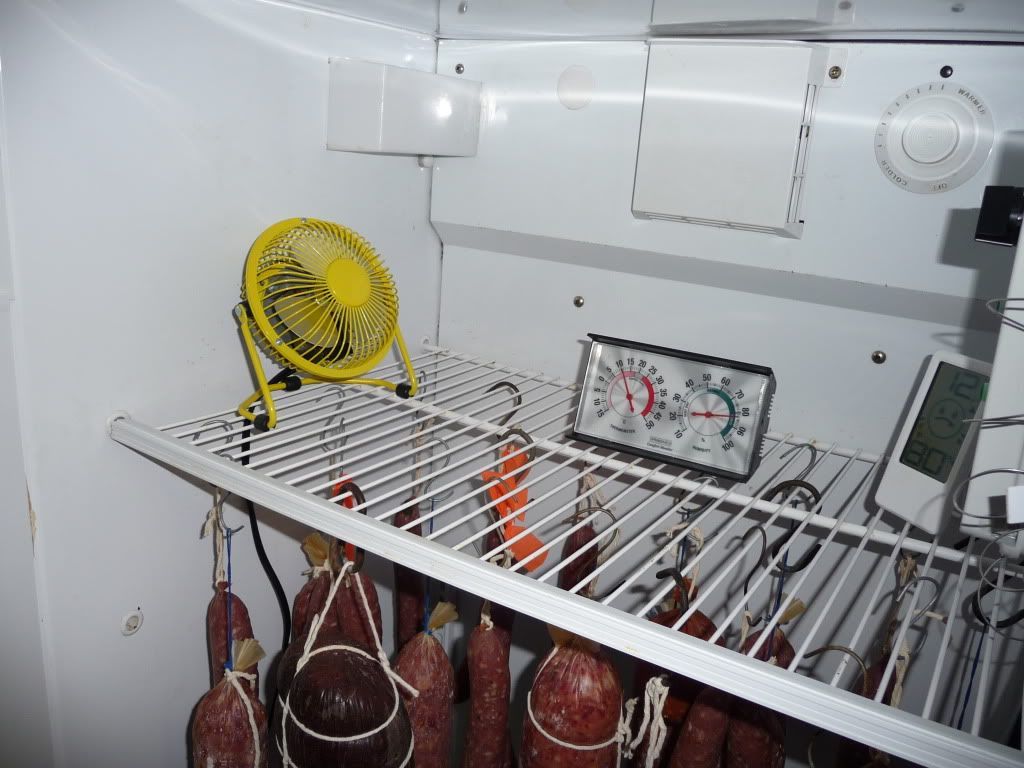 Hotel guests: Salami Genoa, the really big one and a smaller one somewhere: Soppressatta, the mid size ones in 60mm. casings; Salami Finocchiona, the skinny guys in 36mm hog casings so that I can hopefully try it in three weeks; Bresaola, the black one with no casing; Lonzino, in the reddish fibrous casing; and the lomo embuchado in the cream coloured collagen casing.