el Ducko wrote:..."Sunrise Summer Sausage" recipe ...one of those LEM 3" mahogany casings that I had left over from last year...70°...for two days, then...smoking, then hang it back in the kitchen for three days before sticking it into my meat locker (a.k.a. drink-o-rator) at 38° to store...
Well, that was back in January. It's now February 8, weight is down to 55% of original, and it's well past the date when it is okay to try, so I just did.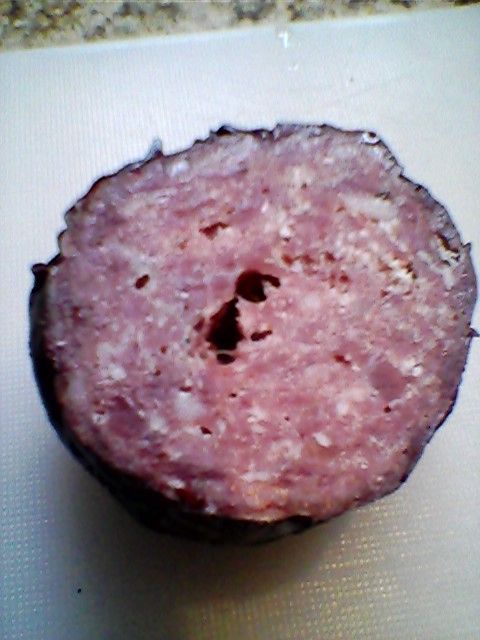 The hole in the middle is from the temperature probe, used during smoking. Sorry for the shadow lurking over the sausage- - that's me, hovering, getting ready to snatch it. My apologies for the fuzzy picture. That's fuzzy me, hovering... (You get the idea.)
Yeow! This stuff is GOOD! I'll definitely be doing this one again. Thanks, CW. This one gets the Duck Stomp of Approval.