I made some breakfast links today, Maple flavour links and Sage links
sage links before linking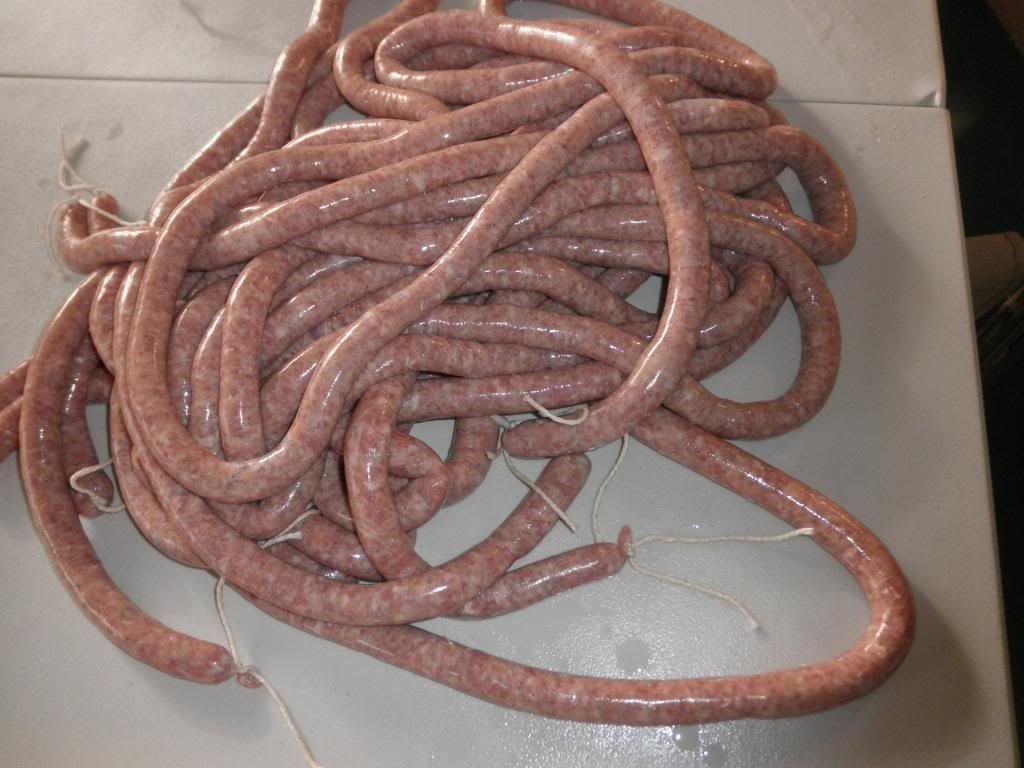 sage breakfast links
Maple breakfast links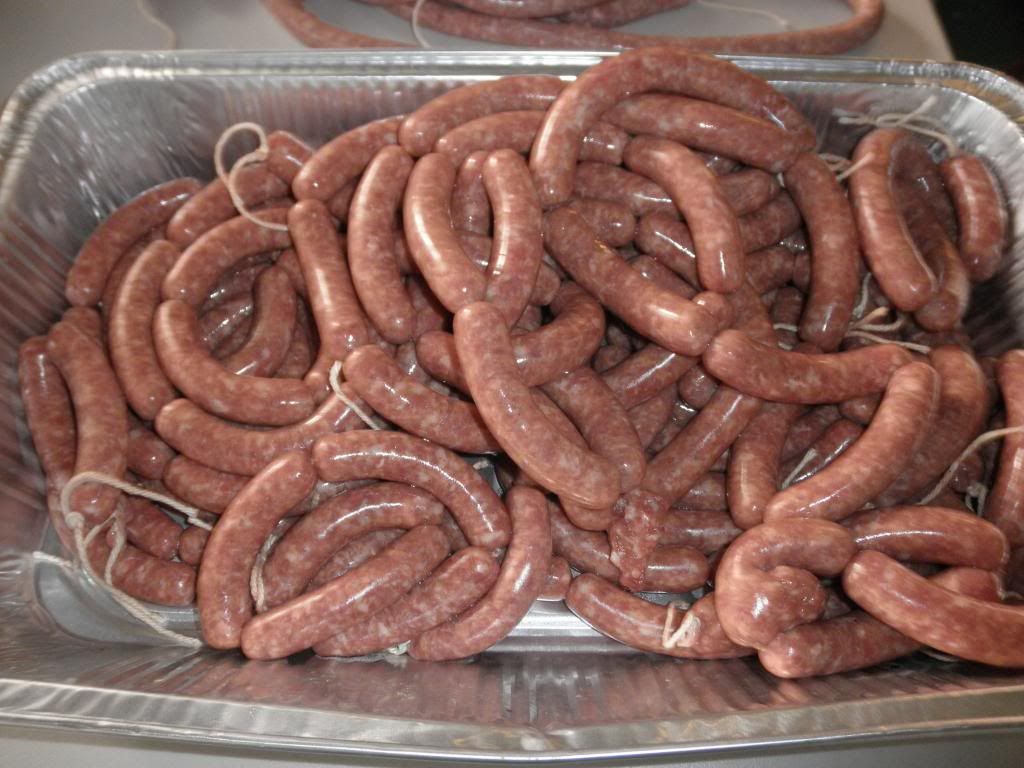 the recipes
Maple Breakfast Sausage
15 lbs. Fat Pork butts
4 Tbs. Salt
1-1/2 Tbs. White Pepper
1 Tbs. Rubbed Sage
1-1/2 Tsp. Ginger
1-1/2 Tbs. Nutmeg
1 Tsp. Marjoram
1/2 quart ice water
1 tsp. Mapeleine
1 Cup milk powder
3 Tbs. super binder
6 Tbs. maple sugar
Grind meat through a 1/4 inch plate. Add ice water and spices. Mix well Stuff into natural sheep casings . Link into 4" sausages. Place in 180F water for 10 minutes. Rinse and soak in cold water 5 minutes. Separate links and package for freezer.
Sage breakfast links
Sage Sausage Patties
10 lbs pork shoulder
3 Tbs. coarse salt
2 Tbs. Dextrose
4 Tbs. Rubbed Sage
2 tsp. White Pepper
1 tsp. Cayenne Pepper
2 Tbs. special meat binder
1 cup powdered milk
1 cup ice water
Grind meat through a med plate, grind pepper, sage and add all ingredients, mix well and stuff into 20mm sheep cases.