Well, first day of the New Year and the temperature was a shade under 34C ( 94 F) at 08:30 this morning.
What better day to turn to a new Cold smoker.....
Thought what I may do is post some pics on the way so that others could follow, or offer advise before I make a big mistake.....
My Idea is to make a block smoker similar to the one demonstrated on the Meat and Sausages site, but with a few small changes, and begin by paying with my configurations before I mortar it up, so blocks just resting on themselves.
This will be a work in progress, so don't expect finished pictures for some time ( Months)...
First, here is a photo of the Site, and the boxing for the Slab.
As you can see, it is set back slightly from a bank, with another bank behind. I will use the front bank to hold my fire-pit. ( Secondary source, as I will also have a Venturi system rigged.
Next, I have used single besser blocks (don't know your term for them) as the flue. dont want to use galvanised pipe, cant find concrete, cant buy clay, and the sewer pipes as second hand just doesnt seem right.... '
I will run it under the concrete floor, then up into the middle. As I cannot get an elbow or 45 degree bend I have improvised. Please see the photo to illustrate as I will find it hard to explain. I cut the side off 1 of the blocks to make a U channel block ( leaving an inch at the bottom where it will sit on the ground), then butt this up to the laid flue, and cut another block to fit on top to take the outlet to the floor level. Sorry, probably confused you all.
Please see the following pictures....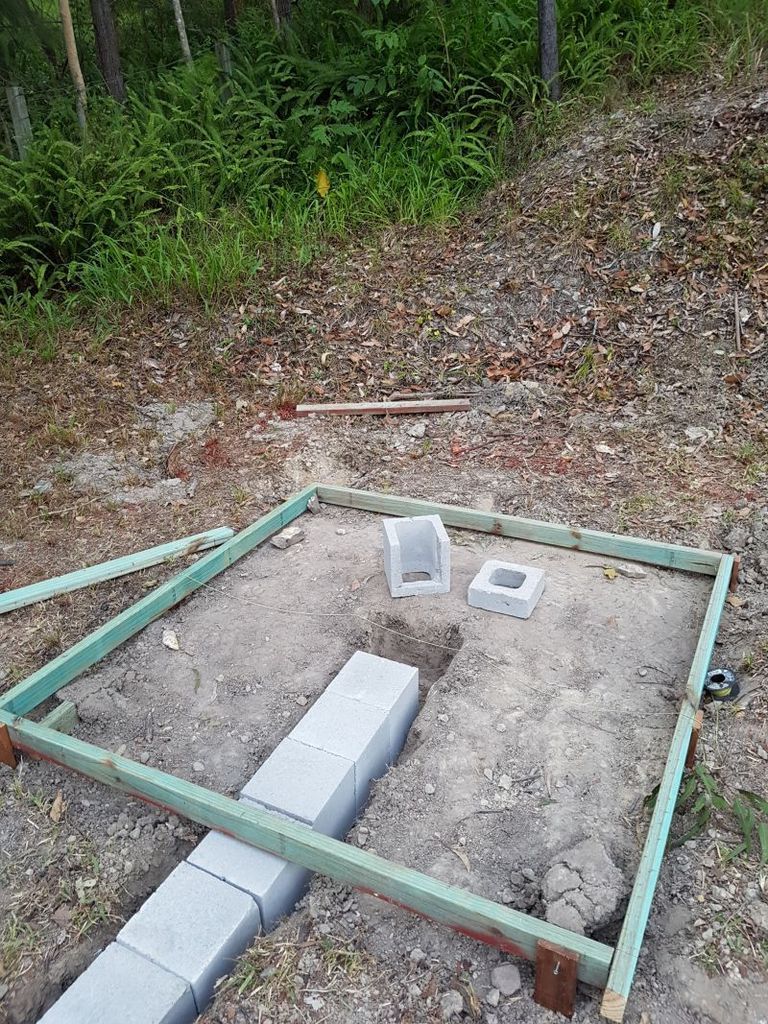 Put together and roughed in. Please note I will be laying in sand etc, this was just to see how it would work....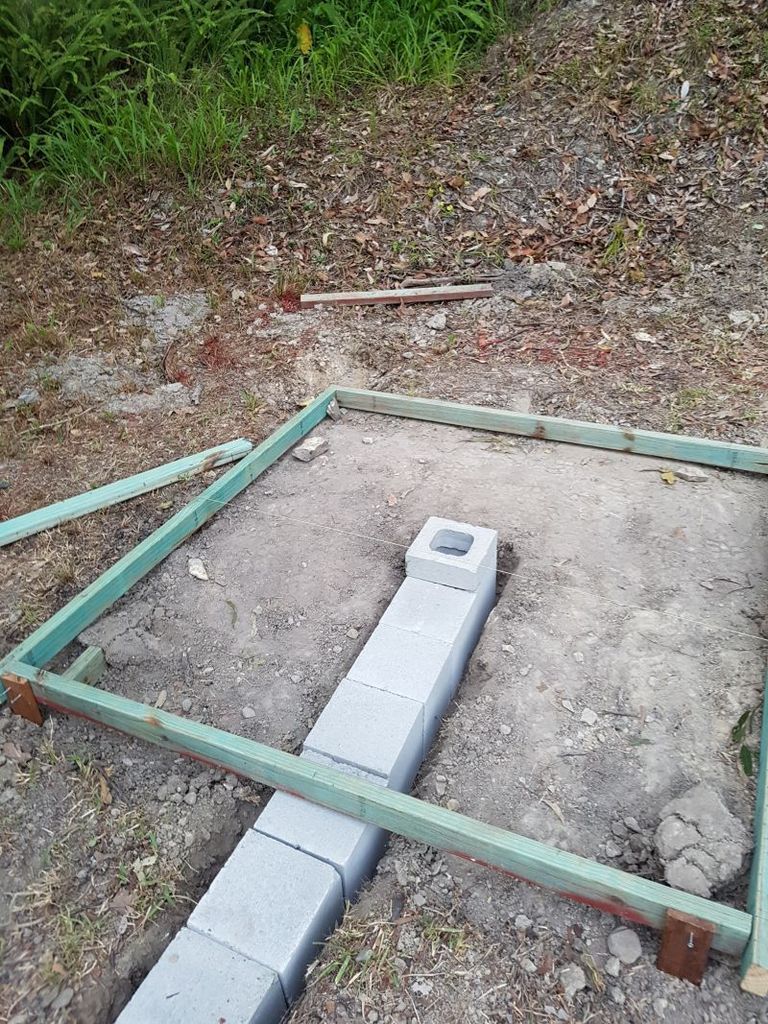 Thanks for your time. Any advise welcomed....