Now I started with the Charcuterie book and I'm not one to put down my first mentor. In fact I still like the book even with the errors, I just doublecheck things before I make them. But I never have been happy with the bacon recipe in it. Each time I made the bacon I found it very difficult if not impossible to prevent it from scorching. I pan fried it, I baked it, I broiled it, heck I even started with water in the pan. It is possible that I did something a bit wrong in measuring but I doubt that. It is far more likely that the dextrose that I used which I got from being a beer brewer is slightly different from the dextrose one would find at Sausage Maker for example....I don't know.
I decided to chuck the remainder of my mix and start from scratch. I used Marianski's recipe, specifically as follows:
Bacon No. 1
Meat 2044 grams
Salt 55 grams 3.0%
White Sugar 30.5 grams 1.5%
Cure #1 6.5 grams
It came out fantastic. And I am struggling to burn it
Even that third pic where the bacon is proscuitto thin and extra crisp (for SWMBO) just darkened along the edge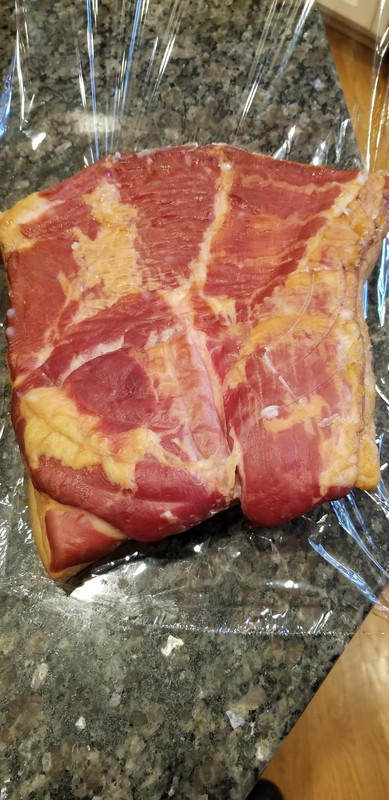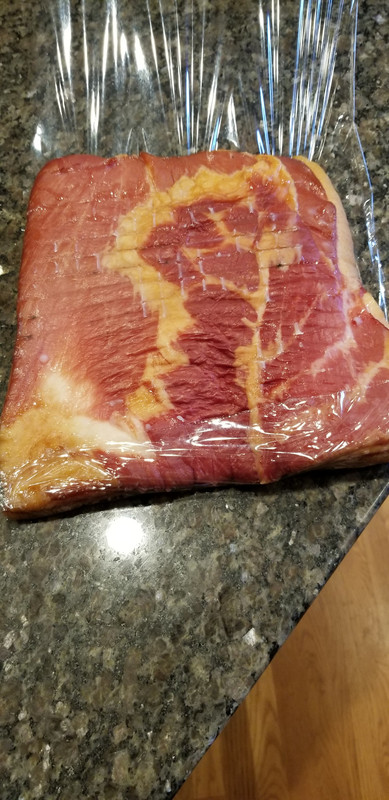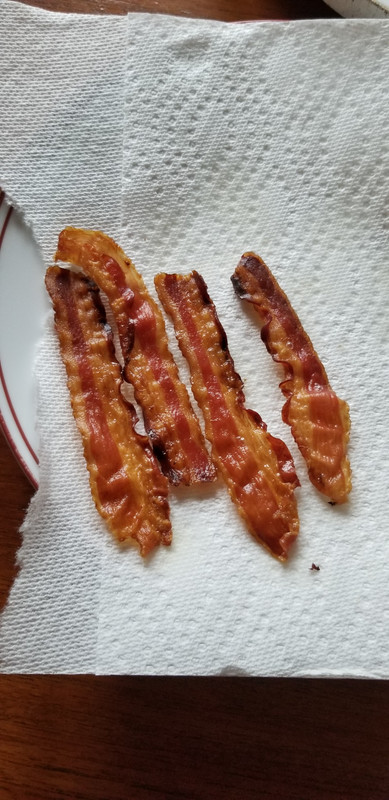 The flavor is fantastic and I won't go back to dextrose or at least beer brewing corn sugar...