My curing chamber finally is ready so i made some efforts to prepare some staff to be matured/aging.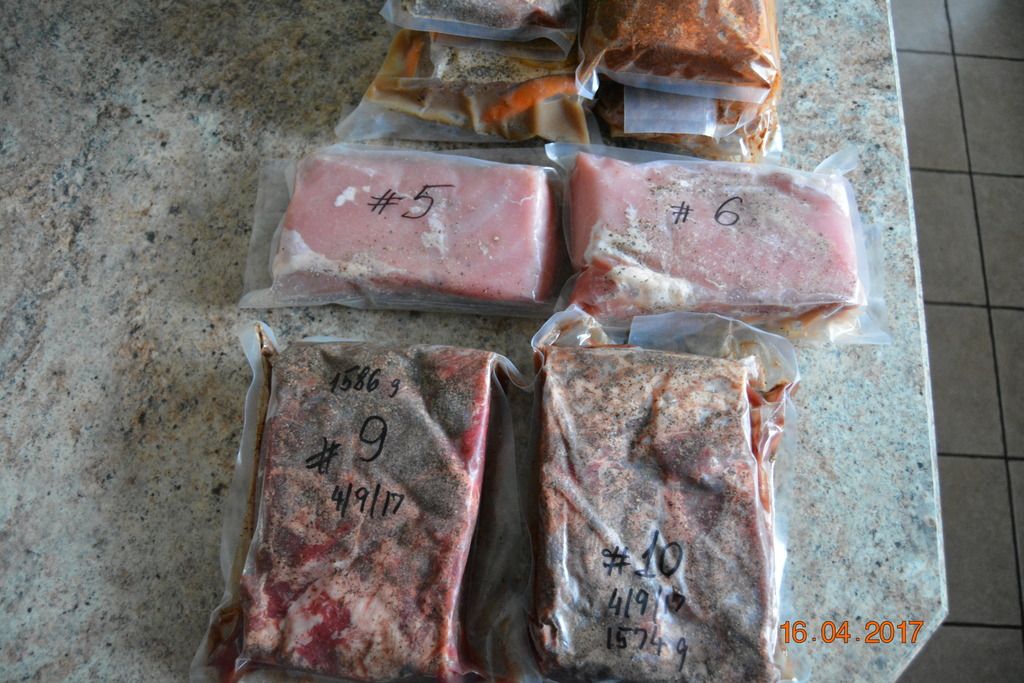 Some of then not ready yet (during curing) but 4 pieces in.
#1 - pork loin 07 kg. (salt, cure #1, Black pepper, garlic and red Vermouth 25 ml/kg, cured for 18 days, staffed in beef bung, used Bactoferm Mold 600)
#2 - pork loin 1.24 kg - with oranges
#3 - pork loin - salt, cure, black pepper, garlic, allspices, juniper berries, sugar, hot red pepper.
#4 - beef round-aye - salt, cure #1, black pepper, hot red pepper, sweet red pepper
Here in beef bung ready to go in curing chamber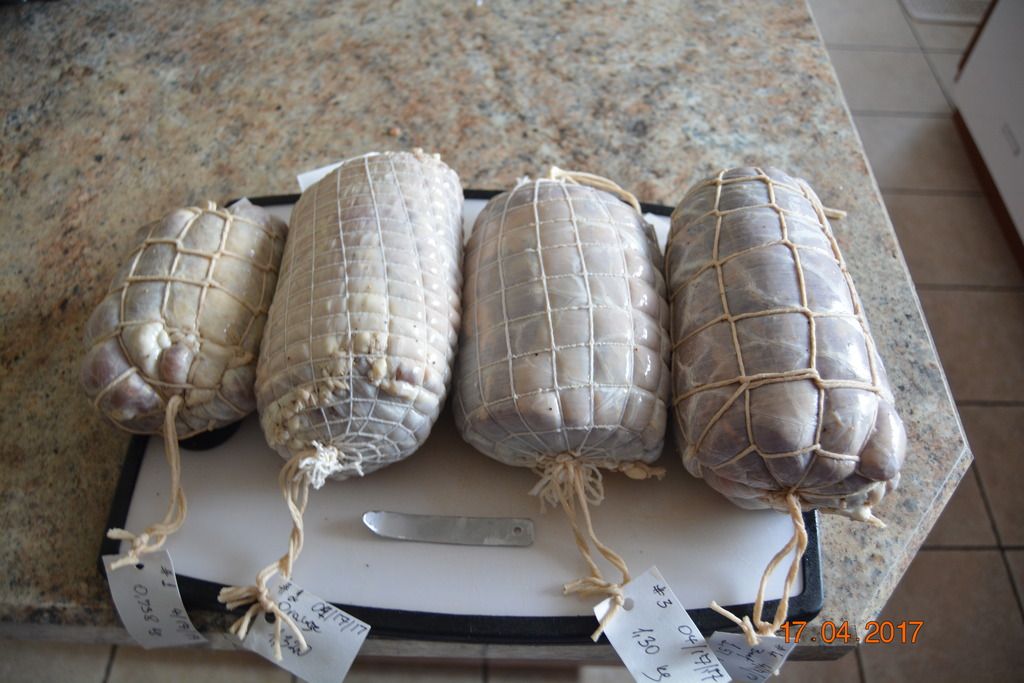 After one week in curing chamber - mold growing
More pieces are during curing so will show them later.